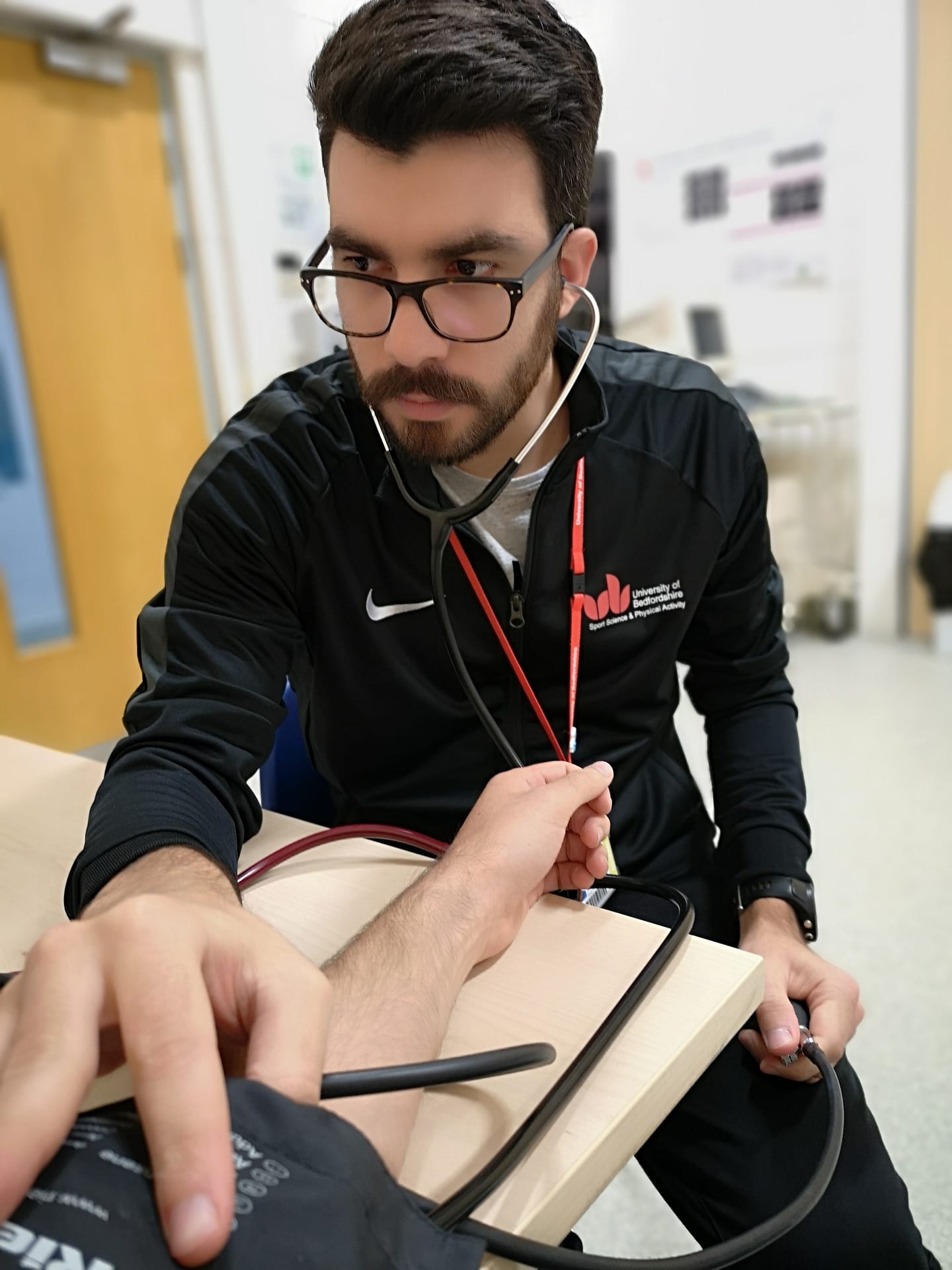 Michalis Vassiliou
Clinical Exercise Physiologist MSc
Sports and exercise have always been an integral part of my life. As a youngster, I have always been actively engaged in sports, mainly Handball, as it was something I enjoyed doing. Little did I know that fitness and physical activity could offer so much more than just enjoyment and fun.
In high-school, I began reading books and searching the web about the various structural and functional adaptations of exercise, which allowed me to see exercise from a different perspective and as a way of helping people improve both physically and mentally. This is the main reason why I pursued a degree in Sports Science and Physical Education.
During my studies, I fulfilled the passion I have to understand the human body and how it functions under sporting activities. These countless reactions observed in various systems of the body during exercise are truly exciting making the fitness domain a remarkable field of science to study and work in.
I am confident that one day I will fulfill my dream of carrying out research in the field of exercise as well as encourage people to enroll in sports activities or improve their lives through fitness.
Created to help you live a better, happier and healthier life.
We believe physical activity should be accessible to everyone, everywhere, regardless of income level or gym access. That's why we offer the most affordable and effective workout programs on the web, meal plans, and helpful health, nutrition, and fitness information.